Clear your calendar - It's going down!
The 2015 Bondfire Radio Audio Festival is a fundraiser to celebrate the growth of BFR and independent media. It  kicks off on Sunday, August 16th and you're invited!
12 HOURS of LIVE DJ's, shows, guest broadcasters, panels and more.
Taking place on The Vazquez Building's beautiful covered rooftop rain or shine with vendors, music, performances, interviews, and more!
Become a patron of Bondfire Radio and get your tickets half off!

Keep your eyes on this space for updates and additions to the party!
IG commercial for #BFRaudiofest on 8/16 10am- 10pm. Come see @ucancallmeLA and @lexsadler' #RhythmandStealth live for an exclusive interview and performance session 3-4pm EST. Get your tix and avoid lives: BFRAudioFestival.splashthat.com or listen all day via @bondfireradio #supportIndependentmedia #independentartists #livemusic #livebroadcast #rooftopflow #brooklyn #performances #interview #realradioforrealpeople
Next big gig. I will be performing here! August 16th 2015 Bondfire Radio Audio festival. Rooftop performance! Get your tickets here http://bfraudiofestival.splashthat.com #tkintheam #sweetsuccesssundaes #brunch #budget #wonderfulworldofcarmelita #latashaalcindor #uncommonradiolive #likwuidity #mixshow #djtemisphere #cognac #time #coolehigh #thecoloredboyandfriends #lexsadlersrhythmandstealth #themannyfacesshow #mannyfaces #fuseboxradio #bondfireradio #thehangovertakeovershow #beatminerzradio #brooklyn #rooftops #bfraudiofest #independent #media
Via @coloredboy - YO. I've been invited by my homette TastyKeish to broadcast a summer edition of "Colored Boy and Friends" from the 2015 Bondfire Radio Audio Festival next Sunday, August 16. 12 hours of DJs, radio shows, guest broadcasters and vendors on a Brooklyn rooftop and it's gonna be awesome. This time, my featured "Friends" are Willie Jackson (@williejackson), the chocolatey wonder behind Abernathy Magazine (where I serve as senior writer) and my lovely jetsetting amiga Bayyina Black aka The Planet Blaster (@planetblaster), the newly named TOMS Dream Job Global Giver. I'll also be reading a brand new essay and introducing a rant segment I'm calling "Here's What The Fuck I Think." Don't miss this. Come max and relax all day, but my situation starts at 7PM. Bladdow. Tickets: https://bfraudiofestival.splashthat.com/thecoloredboy #Regrann #bfraudiofest #brooklyn #rooftop #marathon #radio
@coloredboy Alex Hardy & Friends....Summer Edition, live at #BFRAudioFEST 8/16 tix at: http://bfraudiofest2015.splashthat.com #thatisall #commentary #panel #JanetJacksonAndBlackStuff
#BFRAudioFest featured artist @ucancallmeLA going in at @wearebosslevel! Cop your tix at http://bfraudiofestival.splashthat.com
#Repost @bondfireradio ・・・ It's time! The 2nd Annual #BFRAudioFEST located at the @Vazquezbuilding! Stay locked for featured artists and more. Ticketals avails at bfraudiofest.splashthat.com #liveRadio #rooftopParty #brooklyn
@therobmilton & @skarman at the #BFRAudioFest on 8/16, 3-4pm EST. Interview & Live Session at #BFRAudioFest! Listen live on @bondfireradio or buy your ticket at http://bfraudiofestival.splashthat.com #rooftopparty #marathon #livebroadcast #funkadelicstudios #brooklynartscouncil #thevazquezbuilding #brooklyn #bushwick
Rocked out with @skarmanlives @superkingarmor at #BFRAudioFest just now much love to @bondfireradio
@coolehigh interviewing @therobmilton ahead of his live performance on #BFRAudioFest BondfireRadio.com and #tuneinapp
Panel discussion on the state of Hip-Hop radio and where independent media / podcasting fit in. Support the real!! @cynicalsmith @fuseboxradio @tastykeish @bondfireradio @thehangovertakeover #bfraudiofest #independentmedia
Some of our vendors for #BFRAudioFest Aug 16th! @rockstaradvo food by @airisthechef, and desserts by @Allaboutcake http://t.co/SXlU4Lqjci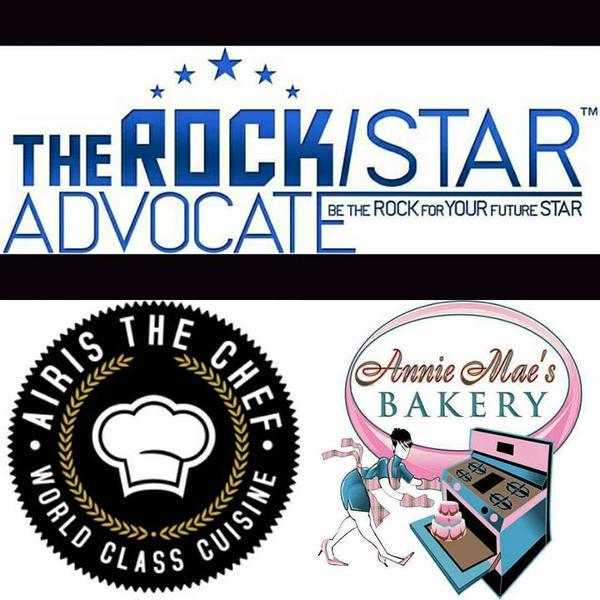 #Repost @airisthechef ・・・ A happy customer! Join me at the @bondfireradio Audio Fest in BROOKLYN!!!! #BFRAudioFest #bkartscouncil #tunein #RealRadio the Vazquez Building 93 Forest Avenue
@djpetra of @hiphopandherfam LIVE til 2 at #BFRAudioFest BondfireRadio.com or come thru!
RT @BondfireRadio: #BFRAudioFest vendor Heaven scent candle company #NYC #Brooklyn see them August 16th http://t.co/rCUs3PTLdP http://t.co/…
#BFRAudioFest line up 3pm- 4pm: FEATURED ARTISTS: Rob Milton & Super King Armor. 4pm-5:20: Online Radio/Podcasting Panel hosted by The Manny Faces Show Featuring: Cynical Smith of Beatminerz Radio, FuseBox Radio Broadcast w/ DJ Fusion & Ausar Ra Black Hawk, The Hangover Takeover, & TK of Bondfire Radio 520-6pm: Uncommon Radio Live w/ (Progressive Hip Hop Mix) 6-7pm: DJ Temisphere (Trap, AfroBeat, House live mix) 7-8pm: Guest broadcaster Alex Hardy " Colored Boy & Friends... " featuring Willie Jackson of Abernathy Mag and Bayinna Black, The Planet Blaster. 8-9pm: Likwuidty Mixshow with LiKWUiD(Trap, Hip Hop, R&B, Dance Live Mix) 9-10pm: FEATURED ARTISTS: Latasha Alcindor (L.A.) & Lex Sadler's Rhythm & Stealth Close Festival Cognac Time With Coole High With Food by Airis the Chef SPICE Blends and vending by Pastry Chef Danielle Moore, Crystal Clarity, Shawna Jones, Suzanne Paulinski, The Rock/Star Advocate, and more! Sponsored by #bkartscouncil @funkadelicstudiosnyc Community Sponsors: @carshare, @eosmediagroup #ShabazzCommunications Special raffle for all advanced ticket sales--> http://bfraudiofestival.splashthat.com Tix at door $15 (exact change or cards accepted)
The food is always on point at Bondfire Radio events @bondfireradio #bfraudiofest #sundayfunday
With my #empowermentsunday better half :) @affiliatedwithcalculators #BFRAudiofest
#RobMilton rockin live at the #BFRAudioFest 2015
#Repost @bondfireradio ・・・ Next up @brunchandbudget with @dyalekt @affiliatedwithcalculators #rooftopparty #TUNEIN #LIVE #BFRAudioFest AUdioFest #RealPeople #RealRadio
@coloredboy live reading his latest essay live on #BFRAudioFest @bondfireradio
#BFRAudioFest vendor Cleo's #SoulCreations http://t.co/0IULLaEJge #NYC #Brooklyn August 16th http://t.co/rCUs3PTLdP http://t.co/wObyJoeQ1R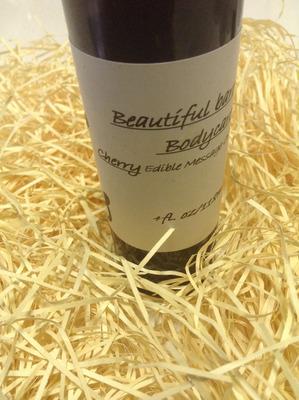 2015 Bondfire Radio Audio Festival